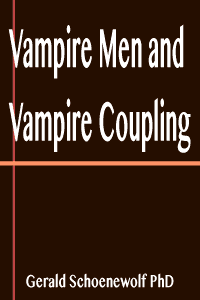 Vampire Men and Vampire Coupling
Please provide your name and email to get free downloads.
Downloaded 666 times since
Excerpt:
This study focuses on a mode of relating termed "vampire coupling," characterized by a passive-aggressive, aggressive-passive struggle in which each member of a couple frustrate each other's oral needs for nurturing. It also looks at the vampire myth, linking it to the fantasies of dysfunctional passive-aggressive males.
Everyone who makes a donation of even a few dollars to this site has our permission to put "Official IPI Donor" on their CV.