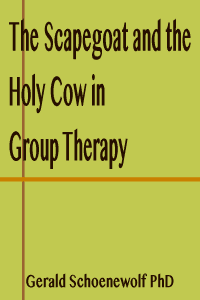 The Scapegoat and the Holy Cow in Group Therapy
Please provide your name and email to get free downloads.
Downloaded 247 times since
Excerpt:
Both unhappy families and unhappy groups tend to have scapegoats and holy cows, members who are devalued and on whom everything is blamed, and members who are idealized and to whom all credit is given. This paper looks at the etiology of scapegoats and holy cows and how they may be approached in group therapy.