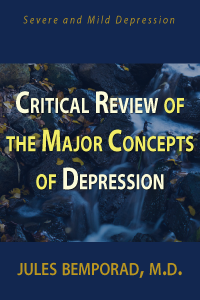 Critical Review of the Major Concepts of Depression
Please provide your name and email to get free downloads.
Downloaded 910 times since
Excerpt:
Introduction
The Delineation of a Syndrome
The Search for Causes
The Impact of the Structural Theory
Depression and Ego Psychology
The Contributions of Melanie Klein
The Interpersonal and Cultural Schools
Beck's Cognitive Theory
Seligman's Learned Helplessness Model
Physiological Approaches
Summary
(122 pp.)
Our staff has been up all night selecting the best new e-books to share. Will you send us a few bucks to keep the coffee flowing?