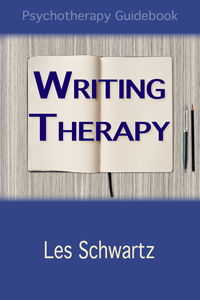 Writing Therapy
Please provide your name and email to get free downloads.
Downloaded 159 times since
Excerpt:
Writing Therapy may serve 1) to develop writing skills, 2) for manual rehabilitation, 3) to improve impaired writing, 4) as compensation for speech impairment, 5) to develop self-awareness of dysfluent speech and associated symptoms, and 6) as a vehicle of transcribing emotions. It is therefore employed for deficient writing and/ or as an alternate means of communication. (8 pp.)
Our staff has been up all night selecting the best new e-books to share. Will you send us a few bucks to keep the coffee flowing?