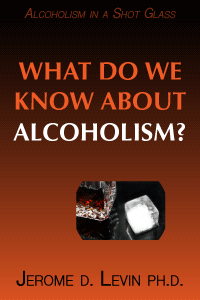 What Do We Know About Alcoholism?
Please provide your name and email to get free downloads.
Downloaded 282 times since
Excerpt:
In terms of solid, empirically verified, replicated knowledge, surprisingly little is known about alcoholism. Aside from the physiological evidence and some imprecise demographic findings, there are few hard facts about alcoholism. Some studies strongly suggest that there is a genetic component or predisposition to some forms of alcoholism; there are a handful of replicated empirical psychological findings; there are fewer than half a dozen longitudinal studies; and there is a limited body of known fact about special populations suffering from alcoholism. This chapter takes a look at what is known in each of these areas.