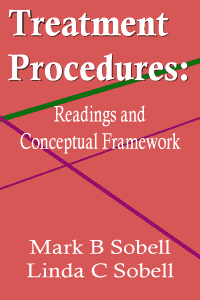 Treatment Procedures: Readings and Conceptual Framework
Please provide your name and email to get free downloads.
Downloaded 151 times since
Excerpt:
The use of readings in guided self-management treatment serves multiple functions:
· They communicate the treatment approach in an understandable and consistent way.
· They provide a framework that clients can use to evaluate and change their own behavior.
· They are constantly available to the client.
· Providing clients with the first reading at assessment helps to capitalize upon the self-change momentum that started when the client called for an appointment.
· The readings and the associated homework provide the "running start" for treatment
· The readings provide background information so that the session time can be spent on assessing the client's understanding of the treatment approach rather than explaining the approach.
· Compliance with the readings and homework can indicate the client's commitment to making serious efforts to change.
Everyone who makes a donation of even a few dollars to this site has our permission to put "Official IPI Donor" on their CV.