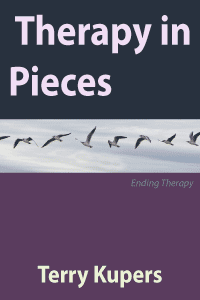 Therapy in Pieces
Please provide your name and email to get free downloads.
Downloaded 149 times since
Excerpt:
More and more, clients enter therapy wishing to work through one or another circumscribed issue, end the therapy when they feel satisfied with the immediate results, and then return to be in therapy again when another crisis arises. It is hard to say which came first, the brief therapy or the pattern whereby more and more people begin to utilize therapy in pieces over a life time. Whichever it is, the whole meaning of termination changes.