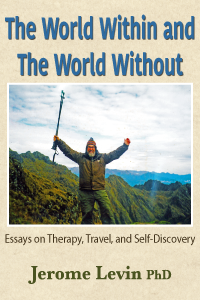 The World Within and The World Without:Essays on Therapy Travel and Self-Discovery
Publisher: International Psychotherapy Institute
Please provide your name and email to get free downloads.
Downloaded 9022 times since
Excerpt:
Dr. Jerome Levin draws on 30 years of practicing psychotherapy, exploring the world, introspection and devouring literature, to share his conclusions on therapy and life. Essays range from scholarly, to the psychodynamic, to the personal. These essays are accessible, entertaining, informative, and thought provoking. (329 pp.)
Our staff has been up all night selecting the best new e-books to share. Will you send us a few bucks to keep the coffee flowing?