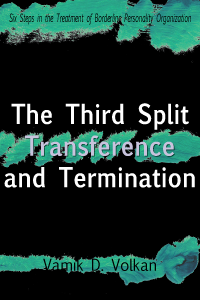 The Third Split Transference and Termination
Please provide your name and email to get free downloads.
Downloaded 249 times since
Excerpt:
Case Study Step Six:
REACTIONS TO THE TERMINATION DATE
MOURNING AND INTERNAL AND EXTERNAL CHANGES
THE APPEARANCE OF AN OLD SYMPTOM
REVIEWING PARENTAL INTROJECTS
WISH FOR NEW IDENTITY
FIRST REFERENCE TO A MAGICAL PILLOW
SHARING A BED WITH FATHER
FREEDOM FROM NEUROSIS
SECRETS IN THE MAGICAL PILLOW
REVIEWING OLD IMAGES
THE ANALYST AS A NEW OBJECT
GIVING UP THE PENIS
REVIEWING THE PATHOGENIC TRAUMA
REVIEWING THE EXTERNAL REALITY
REVIEWING THE PATHOGENIC FANTASY
LAST MOURNING AND CELEBRATION
(26 pp.)
Our staff has been up all night selecting the best new e-books to share. Will you send us a few bucks to keep the coffee flowing?