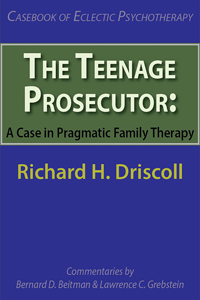 The Teenage Prosecutor
Please provide your name and email to get free downloads.
Downloaded 133 times since
Excerpt:
Pragmatic psychotherapy is an eclectic approach that uses ordinary language concepts to structure observations, and a set of procedural guidelines to organize interventions. The cover term "pragmatic" refers, in language analysis, to the social influence of words, and also means emphasizing practical considerations over ideology. A synopsis of the organizing framework precedes the presentation of the case. 90 pp.
Our staff has been up all night selecting the best new e-books to share. Will you send us a few bucks to keep the coffee flowing?