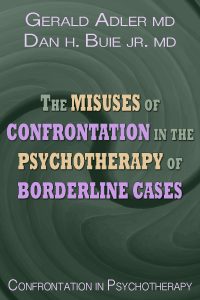 The Misuses of Confrontation in the Psychotherapy of Borderline Patients
Please provide your name and email to get free downloads.
Downloaded 912 times since
Excerpt:
When it happens that the patient observes his therapist struggling with his own countertransference fury, he has the opportunity to learn how another person can master murderous rage. If the therapist fails in his struggle, the patient may then comply helplessly as a victim of an attack, and his view of the world as untrustworthy is further confirmed. In this mutual struggle the patient can learn that neither he nor the therapist need destroy each other in spite of mutually destructive urges.