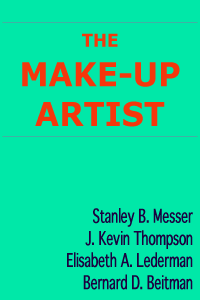 The Make-Up Artist
Please provide your name and email to get free downloads.
Downloaded 105 times since
Excerpt:
A case study of a young woman with delusions and self-loathing followed by a discussion of potential treatment by practitioners from psychoanalytic, cognitive, humanistic, and integrative schools of thought. (49 pp.)
Our staff has been up all night selecting the best new e-books to share. Will you send us a few bucks to keep the coffee flowing?