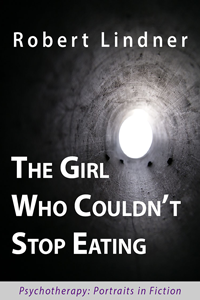 The Girl Who Couldn't Stop Eating
Please provide your name and email to get free downloads.
Downloaded 1503 times since
Excerpt:
From its inception the "talking cure" has existed on the boundary between science and art. Some gifted psychotherapists, like Robert Lindner, have written "case histories" that are both scientific works of art and artistic works of science. In "The Girl Who Couldn't Stop Eating," Lindner challenges the misconception that analysts are, at all times, scientific—objective and emotionally detached from their patients—and demonstrates how psychotherapy can be an experience of engagement, commitment, and caring concern. On occasion, therapists have raw and primitive feelings toward their patients. Some patients, like Laura, would tax any therapist's emotional maturity and competence and provoke agonizing self-examination. It is these patients who also strengthen Lindner's view that therapy "is a vital art that demands more of its practitioners than the clever exercise of their brains. Into its practice also goes the heart, and there are occasions when genuine human feelings take precedence over the rituals and dogmas of the craft." (73 pp.)
Everyone who makes a donation of even a few dollars to this site has our permission to put "Official IPI Donor" on their CV.