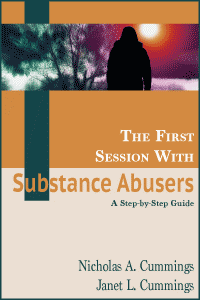 The First Session with Substance Abusers
Publisher: Jossey-Bass
Please provide your name and email to get free downloads.
Downloaded 6011 times since
Excerpt:
It is during the critical first session with substance abusers that clinicians have the first, and all too often the last, opportunity to break through the wall of denial and create an atmosphere of trust that is so crucial to changing behavior. Written by a father-daughter team of clinical psychologists, The First Session with Substance Abusers outlines a proven plan for conducting an initial session that can uncover substance abuse problems with clients no matter how resistant or manipulative they may be. Applying the methods outlined in this book, psychologists and health professionals can use the first session to assess and evaluate the depth and duration of the substance abuse problem and motivate the client to begin the most appropriate form of treatment. (331 pp.)
Our staff has been up all night selecting the best new e-books to share. Will you send us a few bucks to keep the coffee flowing?