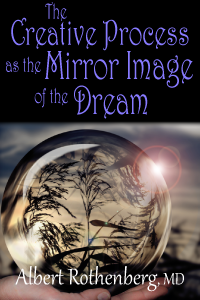 The Creative Process as the Mirror Image of the Dream
Please provide your name and email to get free downloads.
Downloaded 201 times since
Excerpt:
As the mirror image of dreaming, creativity is one of the highest, if not the highest, kind of adaptive mental process. It is not regressive, irrational, a concrete type of thinking, or even a radically altered state of consciousness. The creator, in full consciousness, purposefully attempts to produce the most socially valuable products possible and he uses the highest mental function he possesses.