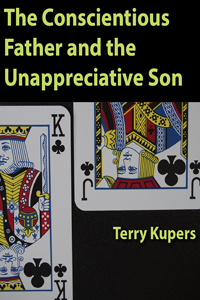 The Conscientious Father and the Unappreciative Son
Please provide your name and email to get free downloads.
Downloaded 111 times since
Excerpt:
I have seen several fathers in my office recently who were distraught over being rejected or physically or verbally assaulted by an almost grown or young adult son. These men take very seriously their responsibility as fathers. They were all caught off guard by their sons' attack or rejection, and felt hurt and unappreciated. The initial aim of therapy with these men is to understand why they react as they do to what they experience as a betrayal.