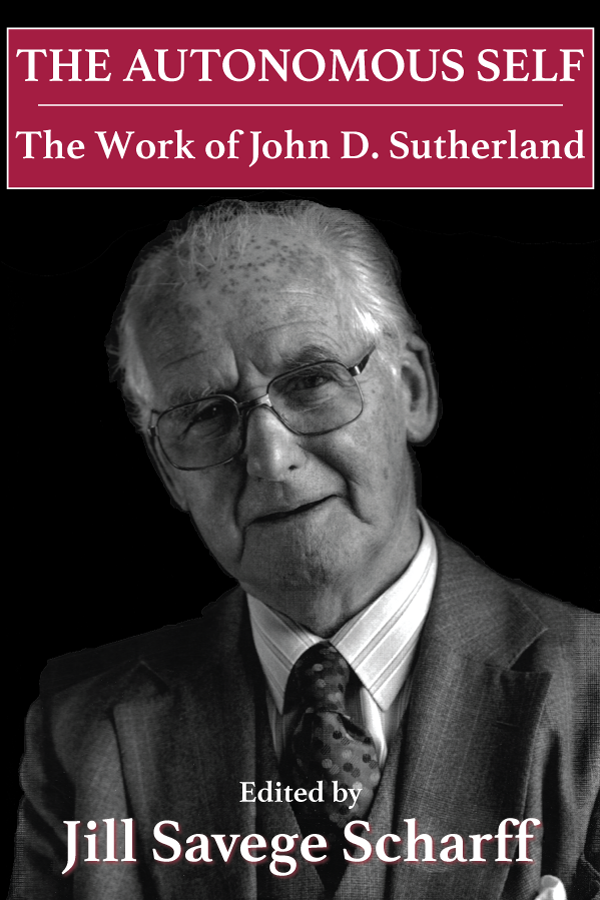 The Autonomous Self: The work of John D. Sutherland
Publisher: Jason Aronson, Inc.
Please provide your name and email to get free downloads.
Downloaded 934 times since
Excerpt:
A collection of the brilliant papers of John D. Sutherland, this volume gives the reader a unique education in the development of the self. Noted psychoanalyst, theoretician, and editor, J. D. Sutherland was best known as editor of the International Psychoanalytic Library and as the Director of the Tavistock Clinic, where he secured an environment for colleagues like Wilfred Bion, John Bowlby, and Eric Trist to create and distribute their valuable ideas. Now, for the first time, here is a collection of the works of John D. Sutherland. The papers are stunning in their clarity and in the scope of their vision.
The book's three sections reflect Sutherland's major interests: object relations theory, its application to groups and institutions, and the development of the self. As he was fond of saying, object relations was "not so much a theory as a way of working" and he puts this idea into practice–from understanding his individual patients to developing a blueprint for community mental health. His papers on psychoanalytic theory reveal an erudite grasp of theory building. Those on application show his profound concern for the human condition. Deriving partly from his self-analysis after the age of 70, his later papers take him beyond object relations theory to a theory of the self. No psychoanalytic thinker has such a capacity for tolerating complexity. No one else has shown a similar ability to relate personal, individual depth psychology to social psychology. Collected together in this volume, John D. Sutherland's papers present a remarkable appreciation for the needs of the individual and the community.
This book is both classic and contemporary. It will appeal to individual and group psychotherapists of any discipline, psychoanalysts, pastoral counselors, social workers, and community development workers. A masterpiece of care, concern, clinical acumen and vision, this book is a major contribution to human understanding.
Review
"This outstanding collection of the contribution of John Sutherland fills an important void in psychoanalytic thinking. Throughout this work, Sutherland emerges as a major theoretician whose formulations on object relations theory bridge the schools of Melanie Klein, Fairbairn, and Winnicott with the advances of ego psychology in this country and abroad. In the process, he develops a theory of the structure and functioning of the self that, in turn, links psychodynamic thinking with the interrelationship of individual and sociocultural factors.
This volume will be of great interest not only to the psychoanalyst and psychoanalytically oriented psychotherapist, but to all those in leadership functions in the field of mental health dealing with the utilization of group methods, institutional analysis and policy shaping for institutional change, as well as to the mental health professional interested in sophisticated, contemporary formulations of the origin, structure, and functions in daily life of the creative self."
– Otto F. Kernberg, MD
Our staff has been up all night selecting the best new e-books to share. Will you send us a few bucks to keep the coffee flowing?