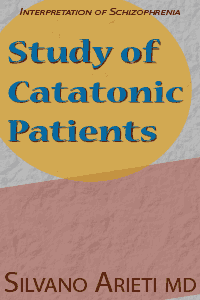 Study of Catatonic Patients
Please provide your name and email to get free downloads.
Downloaded 154 times since
Excerpt:
The psychodynamic study of these cases is hindered by several difficulties. The first is the rarity of these cases. Whereas in the past catatonic patients were quite numerous, now they have drastically diminished in number. The second difficulty lies in the manifest symptomatology, which lends itself to a psychodynamic study much less than do other types of schizophrenia.