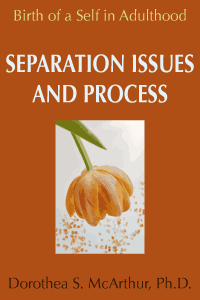 Separation Issues and Process
Please provide your name and email to get free downloads.
Downloaded 216 times since
Excerpt:
During the course of psychotherapy, patients change their view of their parents. First, patients lift the denial surrounding the pathological interactions sustaining enmeshment. Then patients see, for the first time, the limitations that result from the maintenance of a close family. Patients then recognize the commands and myths, feel anger, see why their parents imposed such restrictions on the family, and gradually turn to the task of repairing the incompleteness within themselves. This chapter explores the step-by-step change in thinking and feeling necessary for the birth of a self.