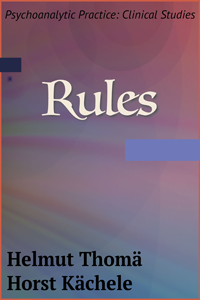 Rules
Please provide your name and email to get free downloads.
Downloaded 59 times since
Excerpt:
The rules are put to a test when the analyst pursues the question of whether the system of rules provides a given patient the best possible conditions for therapeutic change. The issue of the utility of rules is a good starting point for using them in a flexible manner, i.e., one in which they are applied in a manner appropriate to the individual patient, and for guiding the dialogue toward therapeutic goals (83 pgs)
Everyone who makes a donation of even a few dollars to this site has our permission to put "Official IPI Donor" on their CV.