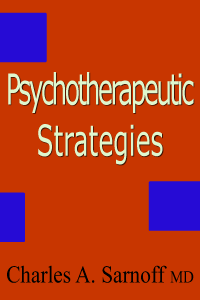 Psychotherapeutic Strategies
Please provide your name and email to get free downloads.
Downloaded 281 times since
Excerpt:
For the most part, it is required that the psychotherapeutic strategy applied to early adolescents be adjusted to take into account certain characteristics of the early-adolescent life-stage. These include, in part, developmentally mandated requirements (e.g., immature thinking processes—thought disorders) and socially defined immaturities (e.g., lack of comprehension of the role of educated professionals in providing expert help in areas of need). Therefore, this chapter is devoted to those psychotherapeutic strategies and techniques derived from information about the psychology of psychotherapy, which set the psychotherapeutic treatment of the early adolescent apart from the treatment protocols used for children of latency age and adults.
Our staff has been up all night selecting the best new e-books to share. Will you send us a few bucks to keep the coffee flowing?