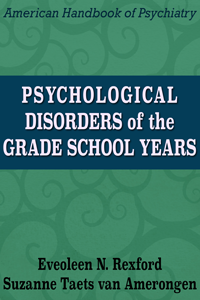 Psychological Disorders of the Grade School Years
Please provide your name and email to get free downloads.
Downloaded 861 times since
Excerpt:
As the community mental health movement gained momentum during the 1960's, demands for children's services led to the creation of a blueprint, a comprehensive range of services for children from birth to adulthood, from all socioeconomic and racial groups, with varying modalities to carry out prevention and treatment efforts for all types of emotional disturbances. (47 pp.)
Our staff has been up all night selecting the best new e-books to share. Will you send us a few bucks to keep the coffee flowing?