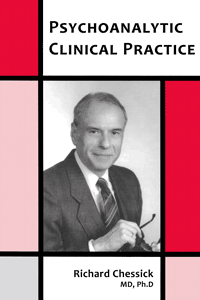 Psychoanalytic Clinical Practice
Publisher: Free Association Books
Please provide your name and email to get free downloads.
Downloaded 3397 times since
Excerpt:
In his fifteenth book, this well known author and international lecturer sums up his 45 years of psychoanalytic clinical practice in a series of chapters demonstrating his procedures and therapeutic style with the types of patients most frequently seen in the offices of mental health professionals today. All aspects of psychoanalysis and psychodynamic therapy are illustrated. Detailed cases are presented of narcissistic personalities, eating, psychosomatic, schizophrenic and schizoid, borderline and other personality disorders. The author also focuses on the therapist's countertransference, including a chapter on his ongoing self-analysis, a dramatization of the countertransference dangers that arise in the treatment of borderline patients, and a discussion of impasses and failures in psychoanalytic treatment. The introductory chapters outline his views about what is psychoanalysis and intensive psychotherapy. His five channel approach to psychoanalytic listening and the language of interpretation is illustrated in the case presentations. This book will have an immediate practical appeal to all mental health practitioners hoping to improve their psychotherapeutic skills and to better understand the difficulties and pitfalls involved in psychoanalytic therapy.
Our staff has been up all night selecting the best new e-books to share. Will you send us a few bucks to keep the coffee flowing?