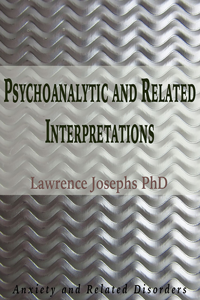 Psychoanalytic and Related Interpretations
Please provide your name and email to get free downloads.
Downloaded 224 times since
Excerpt:
Anxiety is the signal of a self in distress. That signal is not only a communication to the self to institute defenses, but a signal to the selfobject to execute its function more effectively. To the degree that the analyst can register the patient's anxiety as a communication of interpersonal distress, the analyst may be able to respond with empathy and thereby support the patient's own strivings toward integration.