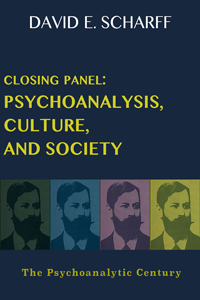 Psychoanalysis, Culture, and Society
Please provide your name and email to get free downloads.
Downloaded 272 times since
Excerpt:
Panel discussion on a video case presentation of an African-American woman artist who spoke of her own struggles and those of her family with race, and of her difficulties in loving. This presentation had the purpose of lending a tangible clinical example to the issues of creativity and the uses of art, psychoanalytic explorations of problems in loving, and the effects of race on the individual and the culture. There was also a jointly authored paper read by Paula Ellman, Ph.D., "The Riddle of Femininity" written by a study group of women analysts, which explored the application of the two concepts of "primary femininity and the castration complex in the clinical treatment of women." The paper described a woman who used phallic identifications as a defense to deal with her developmentally compromised feminine identification.