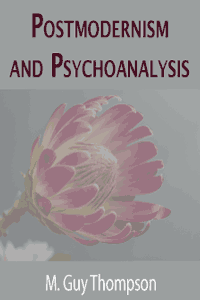 Postmodernism and Psychoanalysis
Please provide your name and email to get free downloads.
Downloaded 162 times since
Excerpt:
I will explore how postmodernism insinuated its way into the contemporary cultural milieu, examine where the basic threads of the postmodernist impulse originate, and assess its impact on the theory and practice of psychoanalysis. I will show that the postmodern perspective originated with Nietzsche and that contemporary characterizations of it represent a comparatively superficial and ultimately nihilistic departure from its original inspiration. I then examine how Heidegger situated the essence of Nietzsche's arguments into his own depiction of the human condition, and the role that both Nietzsche's and Heidegger's respective conceptions of authenticity play in their philosophies.