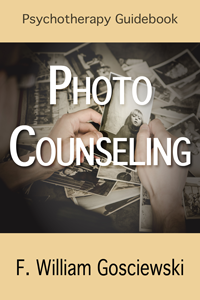 Photo Counseling
Publisher: Fideli Publishing
Please provide your name and email to get free downloads.
Downloaded 211 times since
Excerpt:
Photo Counseling involves the utilization of family photographs or snapshots in any phase of the counseling process for the purposes of facilitating communication, enhancing client-therapist understanding of problems, and supporting client changes in therapeutically desirable directions. Photo Counseling is, therefore, a process of investigating, clarifying, and modifying various adjustment states with the aid of photographs that are, as Oliver Wendell Holmes noted some years ago, like mirrors with memories. (9 pp.)
Our staff has been up all night selecting the best new e-books to share. Will you send us a few bucks to keep the coffee flowing?