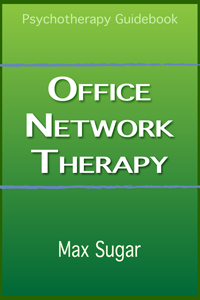 Office Network Therapy
Publisher: Fideli Publishing
Please provide your name and email to get free downloads.
Downloaded 342 times since
Excerpt:
Office Network Therapy, which may also be called self-selected adolescent peer group therapy, is used with adolescents who are in a crisis or have massive resistances in ongoing therapy. Network Therapy counters the usual withdrawal of peer support and isolation that often are factors in adolescent psychopathology. The patient selects his own peers as members of his therapy group to come in with him when, and as often as, he wishes their presence. (10 pp.)
Our staff has been up all night selecting the best new e-books to share. Will you send us a few bucks to keep the coffee flowing?