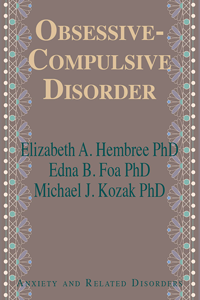 Obsessive-Compulsive Disorder
Please provide your name and email to get free downloads.
Downloaded 714 times since
Excerpt:
(1) the functional relationship between obsessions and compulsions
(2) whether neutralizing thoughts are obsessions or compulsions
(3) the extent to which obsessive-compulsives recognize their obsessive fears as senseless
In addition, issues of comorbidity and differential diagnoses are reviewed. Specifically, we consider the relationship of obsessive-compulsive disorder to depression, simple phobia and generalized anxiety disorder, delusional disorder, hypochondriasis, obsessive-compulsive personality disorder, tic disorder, and impulse control disorders. Three case examples are included to illustrate the symptoms of OCD.
Everyone who makes a donation of even a few dollars to this site has our permission to put "Official IPI Donor" on their CV.