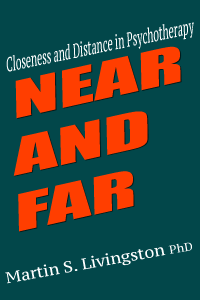 Near and Far:Closeness and Distance in Psychotherapy
Publisher: Rivercross Publishing, Inc.
Please provide your name and email to get free downloads.
Downloaded 4306 times since
Excerpt:
This book is groundbreaking in its exploration of the controversial question of the therapist's humanness and personal involvement in the analytic process while still maintaining a psychoanalytic foundation and a sense of his own separateness and professionalism. NEAR AND FAR distills the experience-distance conceptual contributions of modern object relations theory, and presents it in a form which is experience-near, and thus highly relevant to the clinician. (227 pgs)
Our staff has been up all night selecting the best new e-books to share. Will you send us a few bucks to keep the coffee flowing?