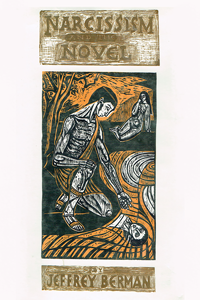 Narcissism and the Novel
Publisher: New York University Press
Please provide your name and email to get free downloads.
Downloaded 2107 times since
Excerpt:
In this encompassing study, Jeffrey Berman investigates the increasingly significant phenomenon of narcissism and its presence in classic novels. While paying special attention to the theories of Freud and the post-Freudian theorists Otto Kernberg and Heinz Kohut, Berman provides an insightful exploration of the meaning and history of the narcissistic complex, beginning with Ovid's myth. Concentrating on an examination of seven classic novels–Frankenstein, Wuthering Heights, Great Expectations, The Picture of Dorian Gray, Jude the Obscure, Sons and Lovers, and Mrs. Dalloway–according to these psychoanalytic theories, this book brings an entirely new understanding to these and other works of Mary Shelley, Emily Bronte, Charles Dickens, Oscar Wilde, Thomas Hardy, D.H. Lawrence, and Virginia Woolf. In this lucid application of psychoanalytic theory to literature, Berman adds clarity to one of the most confusing areas of psychoanalytic study.
Everyone who makes a donation of even a few dollars to this site has our permission to put "Official IPI Donor" on their CV.