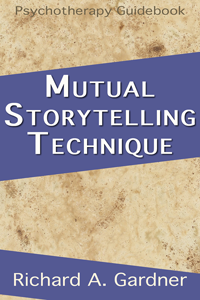 Mutual Storytelling Technique
Publisher: Fideli Publishing
Please provide your name and email to get free downloads.
Downloaded 1705 times since
Excerpt:
The Mutual Storytelling Technique is a method of therapeutic communication with children. In it, the therapist elicits a self-created story from the child, surmises its psychodynamic meaning, and then creates a story of his own using the same characters in a similar setting. The therapist's story differs from that of the child in that he introduces healthier resolutions and maturer adaptations. (11 pp.)
Our staff has been up all night selecting the best new e-books to share. Will you send us a few bucks to keep the coffee flowing?