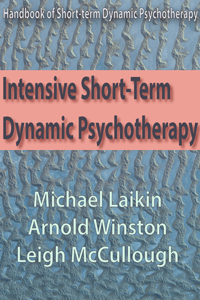 Intensive Short-Term Dynamic Psychotherapy
Please provide your name and email to get free downloads.
Downloaded 2375 times since
Excerpt:
This technique was developed by Habib Davanloo in order to break through the patient's defensive barrier. The major innovations which speed and intensify treatment are: high therapist activity level, maintenance of focus, early and extensive analysis of the transference, analysis of character defenses, and linkage of the therapist-patient relationship with other significant relationships in the patient's life. (55 pp.)
Our staff has been up all night selecting the best new e-books to share. Will you send us a few bucks to keep the coffee flowing?