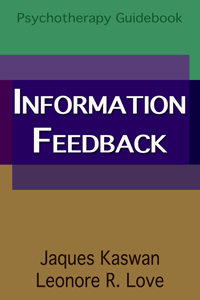 Information Feedback
Publisher: Fideli Publishing
Please provide your name and email to get free downloads.
Downloaded 547 times since
Excerpt:
Information Feedback is a set of procedures developed to facilitate people's ability to scan, actively and objectively, their own perceptions and behavior, and to trace the impact of these on their interpersonal interactions. The approach is based on the assumption that much behavior that is ineffective for the self, or noxious for others, results from habituated attitudes of nonattention to the interpersonal arena, learning to attend, in new ways, produces new information that opens up opportunities for new behavioral choices. (8 pp.)
Our staff has been up all night selecting the best new e-books to share. Will you send us a few bucks to keep the coffee flowing?