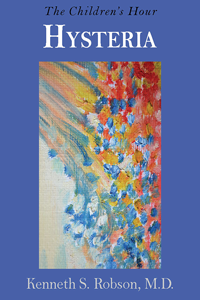 Hysteria
Please provide your name and email to get free downloads.
Downloaded 180 times since
Excerpt:
During pregnancy the self, in its attempts to incorporate a new and unfamiliar other, exhibits bizarre appetites, primitive fears, morbid preoccupations and volcanic eruptions. There is merit in the ancient Greek notion that hysteria results when an unquiet uterus looses its moorings and wanders aimlessly about the pelvic cavity in a peripatetic search for home. It is no wonder that pregnancy's darker sides speak the language of Molly Bloom's soliloquy in Joyce's Ulysses and keen with the mournful, otherworldly echoes of the whale.
(13 pp.)
Our staff has been up all night selecting the best new e-books to share. Will you send us a few bucks to keep the coffee flowing?