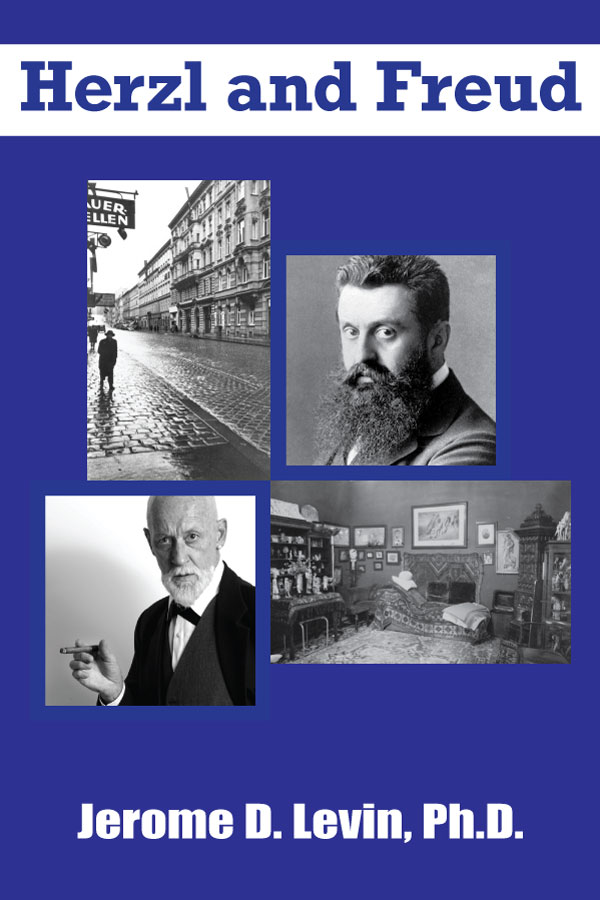 Herzl and Freud
Publisher: International Psychotherapy Institute
Please provide your name and email to get free downloads.
Downloaded 566 times since
Excerpt:
Two geniuses live on the same Vienna street – one founded psychoanalysis; the other set the stage for the creation of the State of Israel. Part I of Levin's Herzl and Freud examines the political, cultural, and historical environment which gave rise to Theodore Herzl and his determination to create a Jewish State In Part II, Levin imagines a re-creation of the relationship between Sigmund Freud and Theodore Herzl, where Herzl become's Freud's patient. Or is it the other way around? Does Herzl cure Freud? It's for you to decide. Either way sparks fly as each is transformed in a setting of cataclysmic events – the rise of virulent nationalism and resurgent antisemitism as Europe rushes toward the abyss. The personal and the political, the emotional and the historical find expression in this clash of giants.