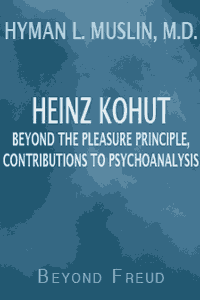 Heinz Kohut:Beyond the Pleasure Principle, Contributions to Psychoanalysis
Please provide your name and email to get free downloads.
Downloaded 162 times since
Excerpt:
The centerpiece of Kohut's work is the self and the self-selfobject dyad in the study of historical characters and literature as well as in the study of the developing person and the distressed patient petitioning for relief of his or her loneliness. Kohut never lost sight of his central finding, his anagnorisis, that it is the experiences of man–the self–that is crucial to appreciate, not the drives nor the conflicts of man. From his seminal paper on empathy and introspection to his final works on the curative processes in psychoanalysis, Kohut taught that man must be understood through empathy, the royal road to the appreciation of the inner life.