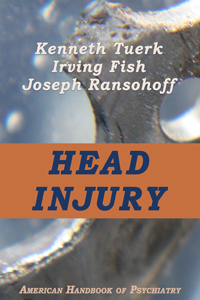 Head Injury
Please provide your name and email to get free downloads.
Downloaded 1161 times since
Excerpt:
The increasing incidence of serious head injuries is a byproduct of the rapid pace of urban life and increasing use of high-speed transportation. Improved facilities, better understanding of the pathology of head trauma, and advancements in therapy have led to more successful treatment. Subtle mental changes may be organic or functional, or represent a combination of both factors. Significant head trauma is generally thought to be that which is followed either by alteration in the state of consciousness, focal neurological signs, or a skull fracture. (44 pp.)
Our staff has been up all night selecting the best new e-books to share. Will you send us a few bucks to keep the coffee flowing?