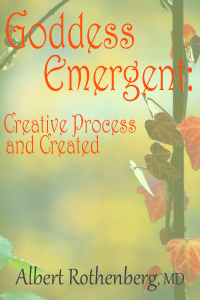 Goddess Emergent: Creative Process and Created
Please provide your name and email to get free downloads.
Downloaded 221 times since
Excerpt:
Freedom itself resembles creation—it always consists of separateness along with bringing together or connectedness. As human beings, we are neither free nor independent unless we observe, and are mindful of, our contacts and connections with others and with nature. And we must be mindful of our intrinsic separateness, uniqueness, and individuality. When we glimpse the goddess emerging from the head of the creator, it must remind us of the nature of our freedom.