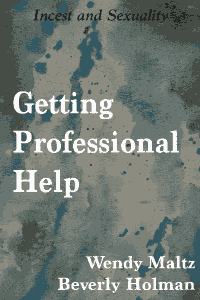 Getting Professional Help
Please provide your name and email to get free downloads.
Downloaded 28 times since
Excerpt:
The intent of this chapter is to empower survivors and partners of survivors by offering practical information on different aspects of therapy for incest and sexuality concerns. Counselors and therapists treating incest survivors may also find this chapter helpful for further developing their approaches and skills. The topics covered are (1) understanding therapy, (2) finding a therapist, (3) beginning therapy, (4) incest resolution therapy, and (5) sex therapy. (55 pp.)
Our staff has been up all night selecting the best new e-books to share. Will you send us a few bucks to keep the coffee flowing?