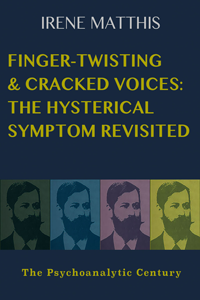 Finger-Twisting and Cracked Voices
Please provide your name and email to get free downloads.
Downloaded 231 times since
Excerpt:
Freud's early theory -"hysterics suffer mainly from reminiscences" is moved to a modern theory of semiotics. This adds to Freud's discovery of the symbolic meaning of bodily symptoms by drawing on the field of semiotics, the study of language and symbols.