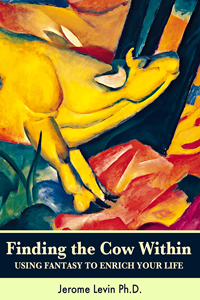 Finding the Cow Within: Using Fantasy to Enrich Your Life
Publisher: International Psychotherapy Institute
Please provide your name and email to get free downloads.
Downloaded 6899 times since
Excerpt:
A funny book about a serious topic. Far too many of us, therapists included, are what Columbia University sociologist C. Wright Mills calls "crackpot realists," unable to transcend our tunnel vision of the here-and-now to see the what-could-be. We are so reality bound that we can't even envision the "merely possible." (145 pp.)
Our staff has been up all night selecting the best new e-books to share. Will you send us a few bucks to keep the coffee flowing?