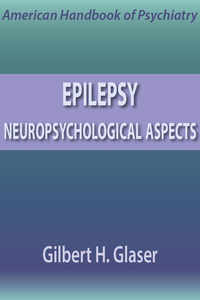 Epilepsy : Neuropsychological Aspects
Please provide your name and email to get free downloads.
Downloaded 175 times since
Excerpt:
The twentieth century has seen extensive research in this field: in-depth studies of the life history of the patients; finer neuropathological, neurophysiological, and biochemical correlations; the use of electroencephalography in diagnosis and in studying, in a concomitant way, relationship between seizure discharges and psychological functions; neuropsychological tests of increasing sophistication in delineating specific brain dysfunctions; antiepileptic drugs with increasing knowledge of their effects on seizures and mental functions correlated with blood levels; and, finally, the combined approaches of both medical-pharmacological and psychological-social management in the treatment of many epileptic patients, leading to rehabilitation and placement in an effective role in society. (116 pp.)
Our staff has been up all night selecting the best new e-books to share. Will you send us a few bucks to keep the coffee flowing?