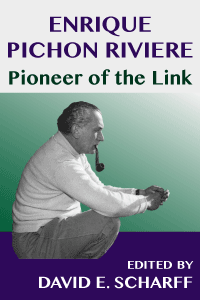 Enrique Pichon Rivière: Pioneer of the Link
Publisher: International Psychotherapy Institute
Please provide your name and email to get free downloads.
Downloaded 1312 times since
Excerpt:
This book introduces the work of Enrique Pichon Rivière to an English-reading psychoanalytic audience, and then explores some of the many implications and developments of his groundbreaking work. This eBook follows the publication of the first group of articles on and by Enrique Pichon Rivière in the International Journal of Psychoanalysis, and the first collection of his writings in English as a print book, The Linked Self in Psychoanalysis: The Work of Enrique Pichon Rivière. (46 pp.)
Our staff has been up all night selecting the best new e-books to share. Will you send us a few bucks to keep the coffee flowing?