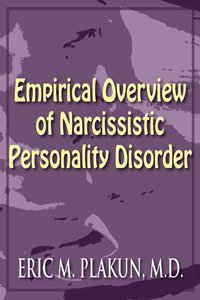 Empirical Overview of Narcissistic Personality Disorder
Please provide your name and email to get free downloads.
Downloaded 384 times since
Excerpt:
Empirical psychiatric methodology is used to test the validity of this new diagnostic entity by comparing it to other well-established psychiatric diagnoses and to another closely related personality disorder, borderline personality disorder. It is through such empirical investigation of reliably diagnosed patients that psychoanalytic conceptualizations can be tested, scrutinized, and refined in light of the empirical reality of patients' lives, an essential step if narcissistic personality disorder is to move from an exclusively psychoanalytic concept into the realm of empirical psychiatry. (66 pp.)
Our staff has been up all night selecting the best new e-books to share. Will you send us a few bucks to keep the coffee flowing?