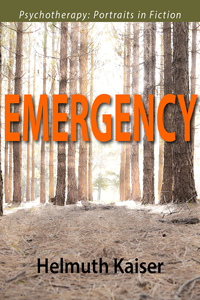 Emergency
Please provide your name and email to get free downloads.
Downloaded 571 times since
Excerpt:
What constitutes the primary healing ingredients of psychotherapy? Some emphasize the cathartic discharge of unexpressed emotions, others the widening of consciousness, and still others the experience of discovering oneself in the process of communicating authentically.
The quality of relatedness in an authentic dialogue transcends words. "Emergency," by Helmuth Kaiser, dramatizes the author's conviction that a therapist free of restrictive theoretical preoccupations and techniques and rigid roles will maximize the healing potential of genuine communication. Implicit in Kaiser's view is the belief that patients can have a healing influence on their therapists. (59 pp.)