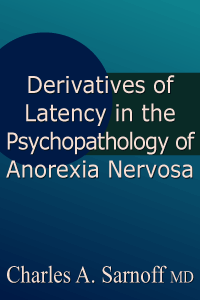 Derivatives of Latency in the Psychopathology of Anorexia Nervosa
Please provide your name and email to get free downloads.
Downloaded 593 times since
Excerpt:
The occurrence of anorectic symptoms during the period of emergence from latency is a common event. Anorexia most often makes its appearance at this time. The more pathological the cognitive impairments, the more likely is the child to become involved in an intransigent form of anorexia. The longer anorexia lasts as a defensive configuration during emergence from latency, the more entrenched and necessary does the reaction become. For this reason, early psychotherapeutic intervention is indicated.