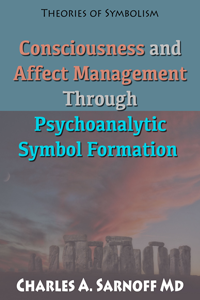 Consciousness and Affect Management Through Psychoanalytic Symbol Formation
Please provide your name and email to get free downloads.
Downloaded 180 times since
Excerpt:
Psychoanalytic symbol formation occurs when there is repression of awareness of the relationship between the affect of a referent and the masking symbol that represents it. Repression in this situation results when attention (cathexis) is displaced from affect charged referents to similar though less affect charged representations. Their relative affect neutrality permits their use as symbols in consciousness.