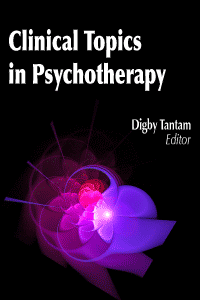 Clinical Topics in Psychotherapy
Please provide your name and email to get free downloads.
Downloaded 3130 times since
Excerpt:
Clinical Topics in Psychotherapy is a practical guide to evidence-based practice in psychotherapy. It deals with those conditions which are of the greatest public health importance and which present some of the greatest challenges to psychotherapists, psychiatrists, psychologists, and counsellors. For a given condition, each chapter considers the whole range of psychotherapeutic approaches that are applicable, and the evidence for their effectiveness. Physical treatments are also reviewed where appropriate. The emphasis throughout is on what works in practice, and why.
The contributors are all psychiatrists as well as psychotherapists, and are acknowledged experts in their fields. The chapters will therefore be of interest to experienced medical psychotherapists, and the practical emphasis of the book means that it will also be of interest to psychiatrists and general practitioners who use psychotherapeutic methods, and to psychotherapists and counsellors treating patients in medical settings (388 pgs).
Review:
"The editor has drawn together an excellent team of authors to summarise clinical evidence for psychotherapy in a wide range of conditions. …authors are not only acknowledged as experts in the field, but also have contributed extensively to the research literature while keeping a base in clinical practice. …Tom Burns' chapter on psychiatric emergencies should be obligatory reading for all trainees starting psychotherapy.…the book is accessible and readable and will be a good reference…" –Frank Margison
Our staff has been up all night selecting the best new e-books to share. Will you send us a few bucks to keep the coffee flowing?