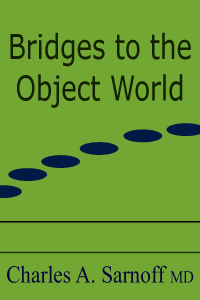 Bridges to the Object World
Please provide your name and email to get free downloads.
Downloaded 615 times since
Excerpt:
For those who work with adolescents it is important to know that there is a natural maturational and developmental stage during which the capacity to fall in love emerges.  Failure to develop the capacity to fall in love has very serious diagnostic and prognostic clinical implications. Impairments in the capacity to fall in love reflect defects in component ego skills. Diagnostic assessments in adolescence should mark these skills for evaluation in the case of selfish and narcissistic patients.